Kyphosis in Children: Causes, Detection, and Treatment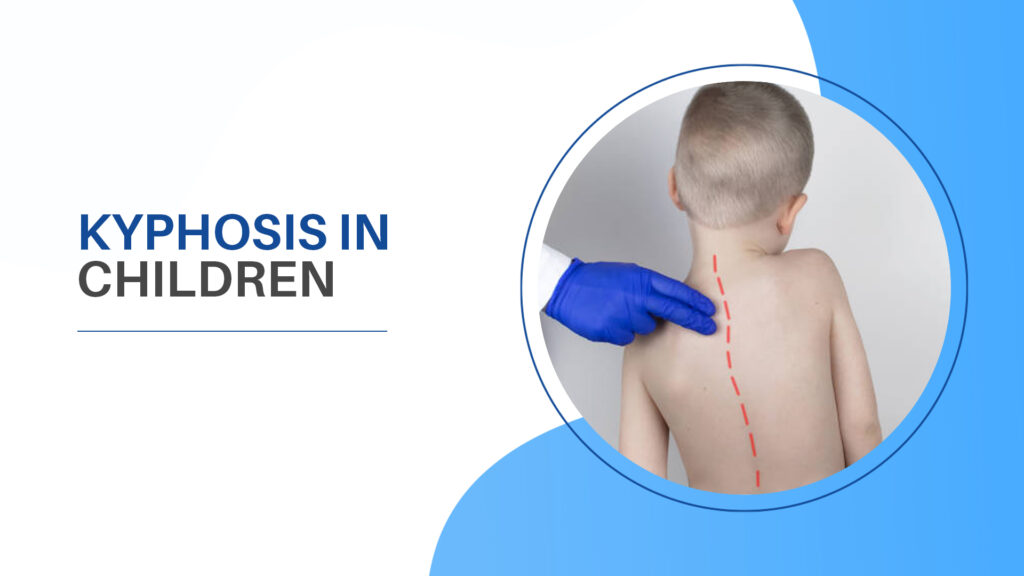 Are you concerned about your child's spinal health? Worried about the possibility of kyphosis, a condition characterised by an abnormal forward curvature of the upper spine? You've come to the right place. In this article, we will delve into the causes, detection, and treatment options for kyphosis in children, shedding light on this common spinal condition. Dr. Priyank Patel, the renowned Spine specialist in Thane and the Best spine surgeon in Thane, will guide us through the intricacies of kyphosis management. So, let's explore the world of kyphosis and empower ourselves with knowledge to make informed decisions about our child's spinal health.
Causes of Kyphosis in Children
Congenital Kyphosis:

Some children are born with kyphosis due to abnormal spinal development during pregnancy.

Postural Kyphosis:

Poor posture and slouching habits can contribute to the development of kyphosis.

Scheuermann's Kyphosis:

This condition typically manifests during adolescence and is caused by abnormal growth of the vertebrae.

Neuromuscular Kyphosis:

Certain neuromuscular conditions, such as cerebral palsy or muscular dystrophy, can lead to kyphosis in children.

Traumatic Kyphosis:

Severe trauma or injury to the spine can result in kyphosis.
Detection of Kyphosis in Children
Physical Examination:

A spine specialist in Thane, such as Dr. Priyank Patel, will conduct a thorough physical examination, assessing the child's posture, range of motion, and spinal alignment.

Imaging Tests:

X-rays, MRIs, or CT scans may be ordered to obtain detailed images of the spine, allowing for a precise diagnosis of kyphosis.

Evaluation of Symptoms:

Assessing the child's symptoms, such as back pain, stiffness, or changes in appearance, helps in confirming the presence of kyphosis.
Treatment Options for Kyphosis in Children
Observation and Monitoring:

Mild cases of kyphosis may require only regular monitoring and observation to ensure that the curvature does not worsen.

Physical Therapy:

Targeted exercises and posture correction techniques can be prescribed to improve posture and strengthen the muscles supporting the spine.

Bracing:

In moderate cases, a brace may be recommended to help straighten the spine and prevent further progression of the curvature.

Surgical Intervention:

Severe cases of kyphosis that do not respond to conservative treatments may require surgical correction. Dr. Priyank Patel, the best spine surgeon in Thane, possesses vast experience in performing complex spinal surgeries, including kyphosis correction in children.
Empower Your Child with a Healthy Spine
Your child's spinal health is of utmost importance, and choosing the right Spine Surgeon in Mumbai is crucial. Dr. Priyank Patel, the leading Spine specialist doctor in Mumbai and the Best spine surgeon in Thane, is dedicated to providing exceptional care and expertise in managing kyphosis in children. Trust his unparalleled knowledge and experience to ensure the best possible outcomes for your child's spinal health.
Remember, early detection and timely intervention can make a significant difference in managing kyphosis. Reach out to Dr. Priyank Patel and his team today to schedule a consultation.
The Spine Clinic in Thane is dedicated to providing specialized care for spine patients. Our team of experienced staff, led by Dr. Priyank Patel, ensures that you receive the highest quality treatment for your spine-related concerns. Trust us as your go-to Orthopaedic Spine Doctor in Thane and the preferred Spine Clinic in Thane. Your spine health is in expert hands with Dr. Priyank Patel, the trusted "Backbone Doctor" in Thane.
The Spine Clinic, where your spine health is our top priority. Dr. Priyank Patel, renowned as a leading Spine Specialist Doctor in Mumbai and the Best Spine Surgeon in Mumbai, proudly heads our department in Thane. With a wealth of experience, Dr. Patel excels in managing acute and chronic spine conditions through medication, physiotherapy, or surgery.